SIGN UP NOW FOR FREE


Discover Forex, Stocks and Crypto trading signals with 79% to 89% accuracy
If you want to receive trading signals - like these in real time - register on the platform and buy the Pro version of LargeTrader.
American Dollar/Japanese Yen Trading Signal - USDJPY
Forex market price signals and analysis
Good evening Traders,
Today, November 23, Lift-Off offers us a SHORT trading signal on USD/JPY.
The exchange rate is the second largest currency pair by trading volume in the forex world.
Despite the negative interest rates of -0.10% from the BoJ (Japanese Central Bank) in recent days the US dollar is weakening, remember that the US interest rates decided by the FED are 4.00% at the moment.
The dollar decline is due to the latest macro data.
Below chart of USDJPY - with the signal detected by Lift-Off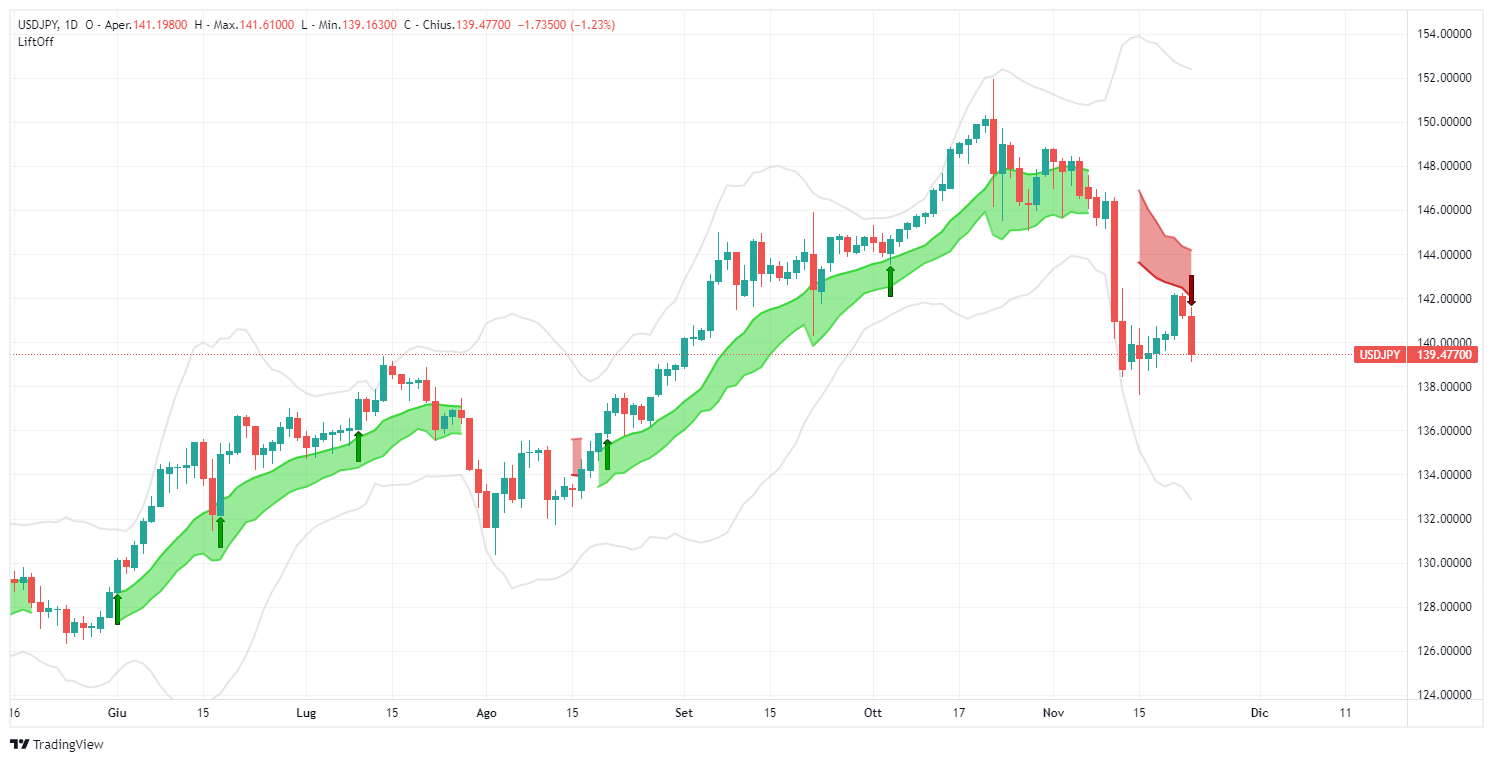 News:
[...]The dollar is down sharply against major peers after Pmi data showed a further weakening of U.S. business activity in November and as traders await the imminent release of the Fed's November meeting minutes.
The Fomc's Nov. 1 and 2 minutes, scheduled to be released in the evening, could provide useful insights into the future path of the U.S. central bank's tightening cycle and when a turning point might come.[...]
Source: en.Investing.com - (Reuters)
Signal board of November 23, 2022
SHORT - USD/JPY
Input price: 139.47 JPY (current market price and valid any price even tomorrow morning)
.