SIGN UP NOW FOR FREE


Discover Forex, Stocks and Crypto trading signals with 79% to 89% accuracy
If you want to receive trading signals - like these in real time - register on the platform and buy the Pro version of LargeTrader.
American Dollar/Japanese Yen Trading Signal - USDJPY
Forex Market Price Signals and Analysis
Good Evening Traders,
With the close of June 02, Lift-Off confirms a LONG trading signal on USD/JPY
After a period of reduced long positions on USD by institutional traders, which we can read on the COT, the last two weeks see an increase in open interest that has brought back strength on the USD.
In addition, on June 1, President Joe Biden signed a law suspending the debt ceiling until January 2025, thus avoiding a financial crisis. This law was the result of a bipartisan agreement between Democrats and Republicans after weeks of negotiations and political tension. Biden emphasized the importance of compromise and consensus for the good of the country and praised the cooperation of congressional leaders.
The Forex Force indicator at the moment validates the long signal in the short speculative view.
Below chart of USDJPY - with the signal detected by Lift-Off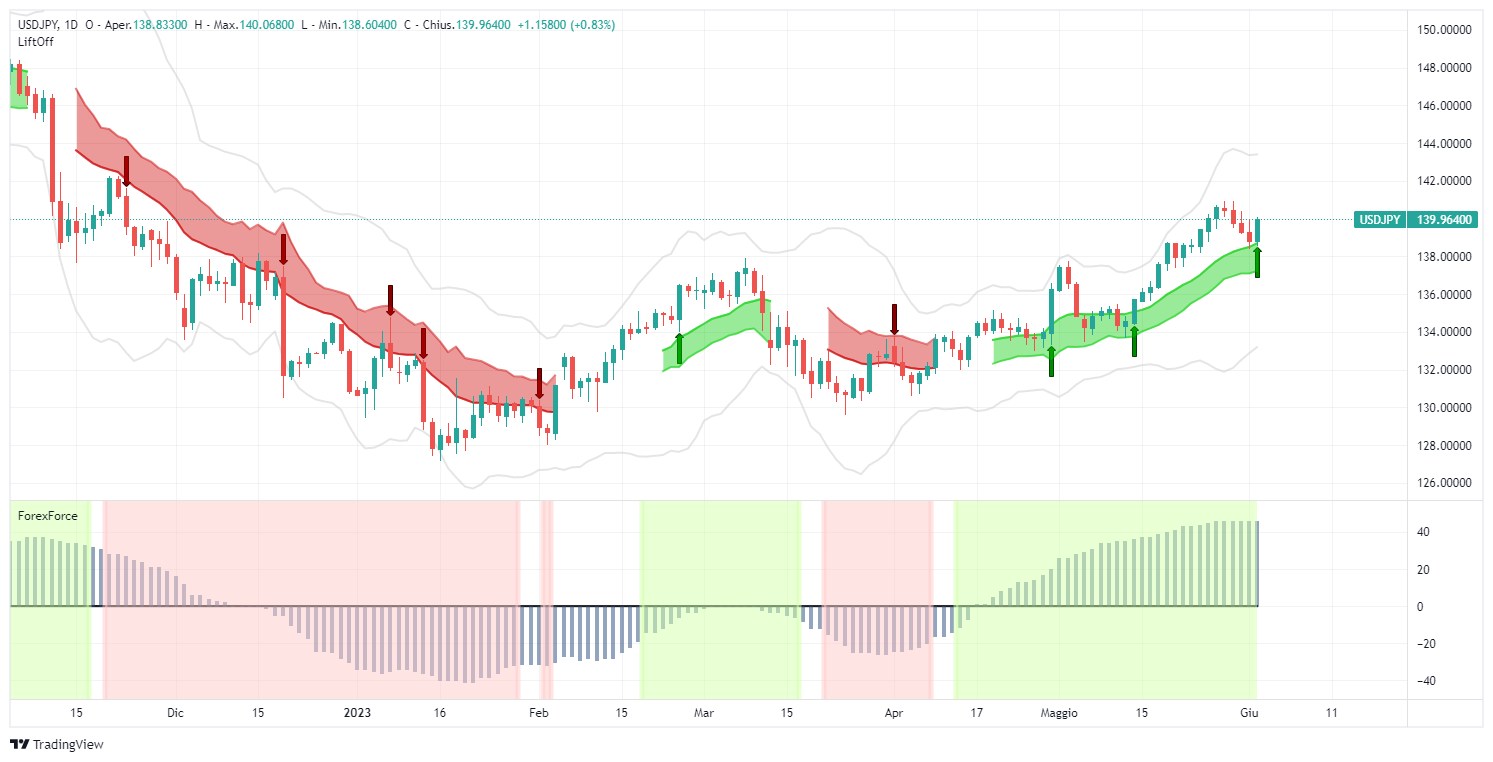 Signal board of June 04, 2023
LONG - USD/JPY
Input price: 139.96 JPY (current market price and valid any price not too far away even higher)