SIGN UP NOW FOR FREE


Discover Forex, Stocks and Crypto trading signals with 79% to 89% accuracy
If you want to receive trading signals - like these in real time - register on the platform and buy the Pro version of LargeTrader.
Closing trading signal on Euro/American dollar - EURUSD - profit +$5.669
Profit realized on the signal EURO/AMERICAN DOLLAR
Profit cashed from the trade on EURUSD on October 11, 2022
Good morning Traders,
On October 06, 2022 a Short Trading Signal on EURUSD was opened and closed on October 11 realizing a profit of more than 5 thousand euros.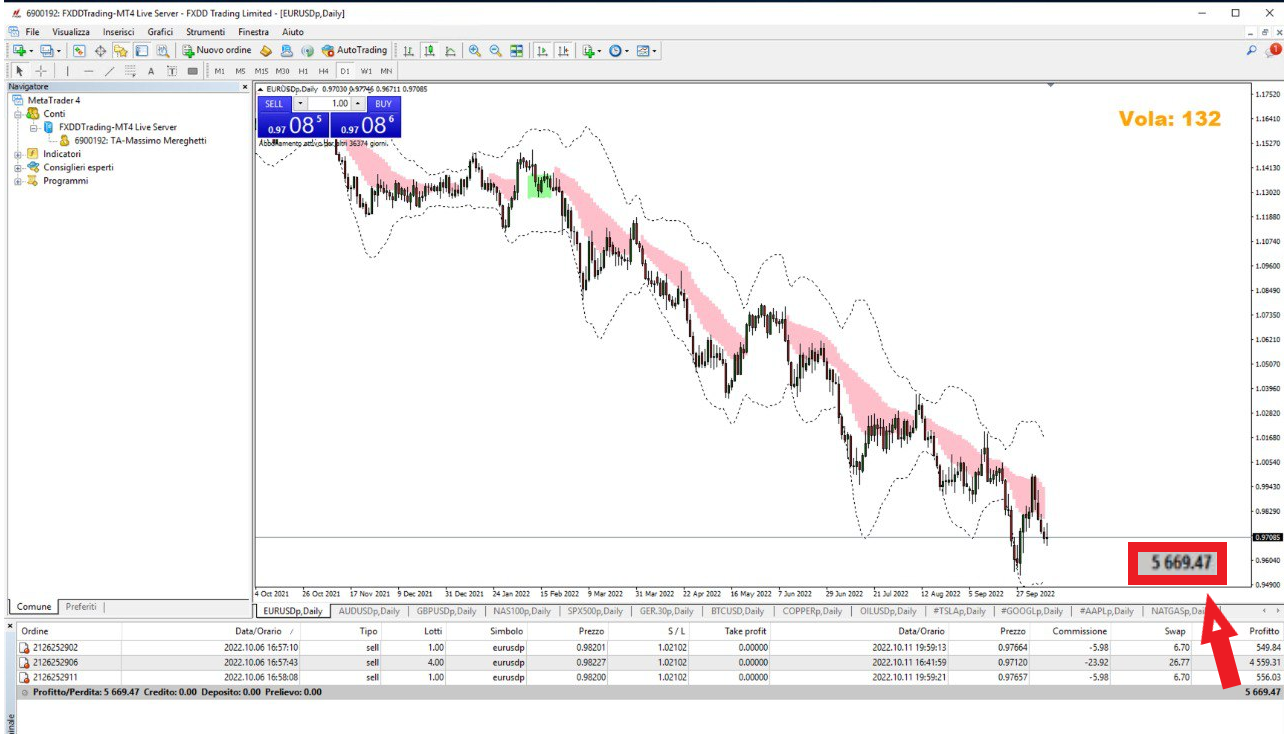 The trade was opened after the signal generated by Lift-Off on the October 5, 2022 candle, as per the article published on Largetrader.com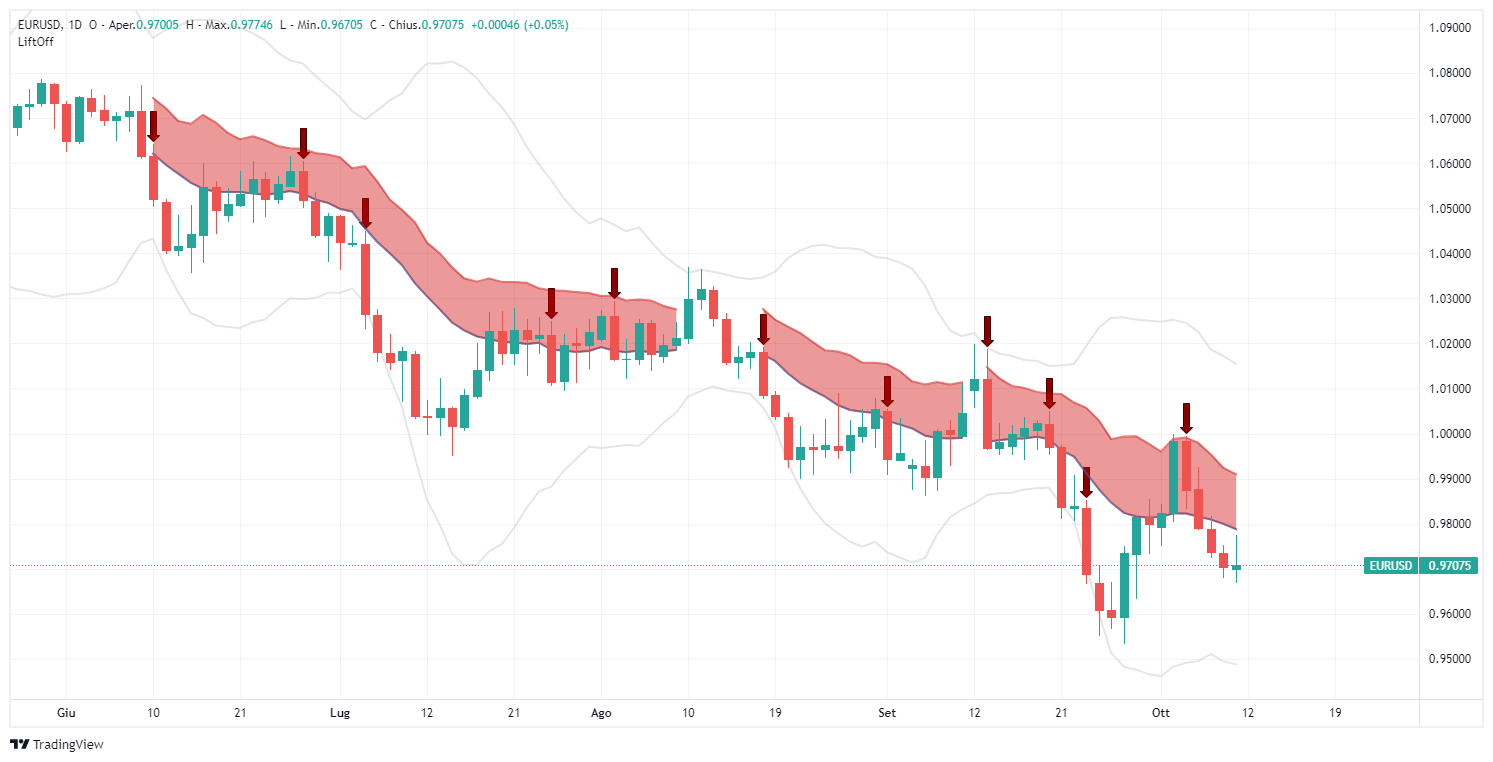 The trade produced a profit of about 1 percent of the market countervalue.
Signal board EURUSD
Short entry: about $0.9820
Signal close: $0.9730 (average price)
Net profit: $5,669.47
.