SIGN UP NOW FOR FREE


Discover Forex, Stocks and Crypto trading signals with 79% to 89% accuracy
If you want to receive trading signals - like these in real time - register on the platform and buy the Pro version of LargeTrader.
Euro/Japanese Yen Trading Signal - EURJPY
Forex Market Price Signals and Analysis
Good Evening Traders,
nearly on the close of January 12, Lift-Off confirms a SHORT trading signal on EURJPY
The signal is formed as a result of retracement (backward movement of price) towards the red Lift-Off band which is acting as resistance to the price's rise, forming a signal coming out of the Lift-Off band from below, a sign of Euro weakness against the Yen, which in recent weeks, has been recovering strength against other currencies.
Europe interest rates: 2.5%
Japan interest rates -0.10%
We choose this cross for its price swing and the strength of the Yen, despite its negative interest rate, and against the Euro.
Below chart of EURJPY - with signal detected by Lift-Off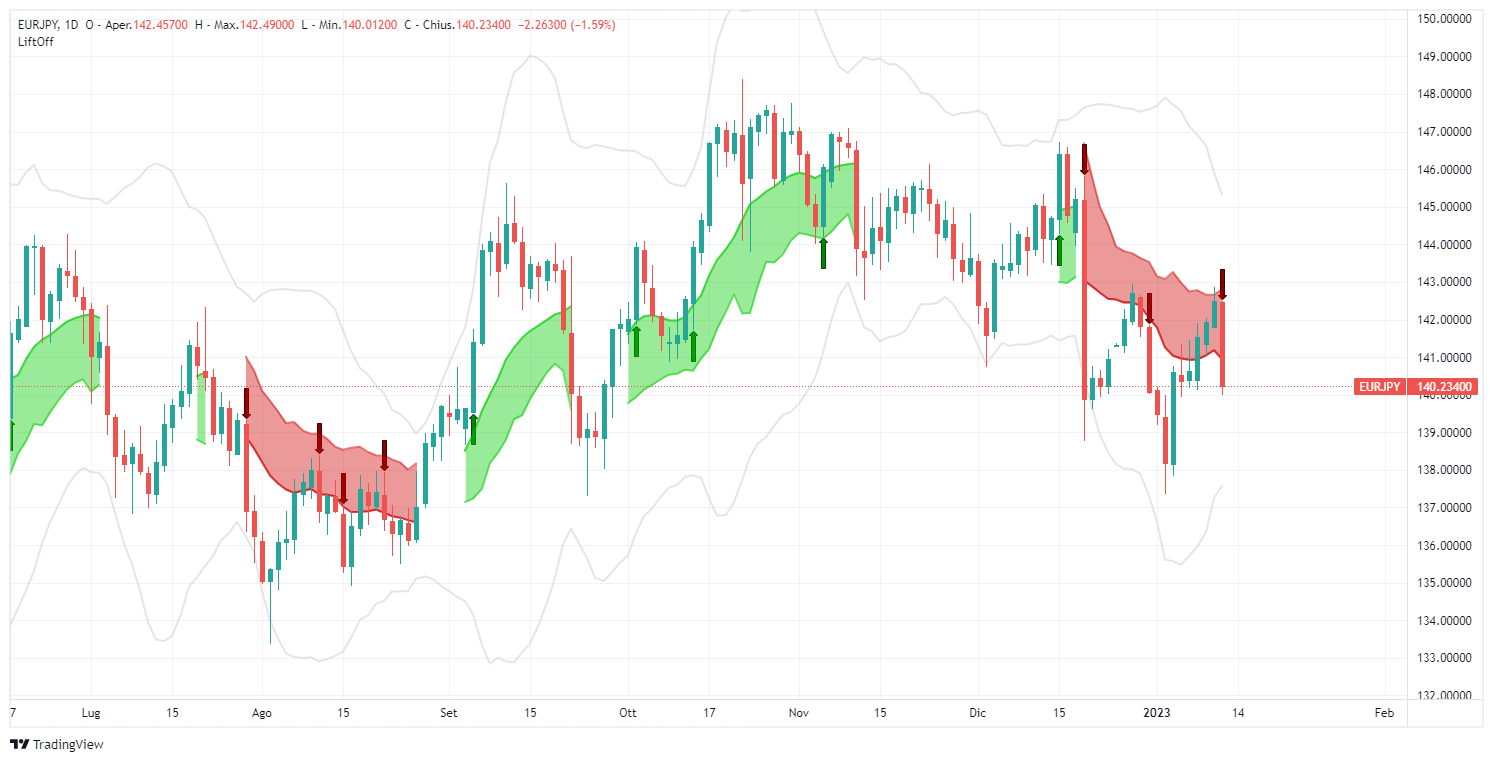 Signal Chart of January 13, 2023
SHORT - EURJPY
Input price: 140.234 (current market price and valid any price that is not too far away)
Important:
Please note that the chosen signal has been identified from those detected by the Lift-Off indicator, which you can view in the "Signals" section of our website. However, we will NOT provide any guidance on how to handle the trade.
We recommend that you handle the trades as shown during our professional courses on using the platform, available at the following link: https://it.largetrader.com/eventi