SIGN UP NOW FOR FREE


Discover Forex, Stocks and Crypto trading signals with 79% to 89% accuracy
If you want to receive trading signals - like these in real time - register on the platform and buy the Pro version of LargeTrader.
Neo trading signal - NEOUSDT
Altcoin Price Signals and Analysis
Good Evening Traders,
The closing candle of December 19, confirms a Lift-Off trading signal, SHORT on the altcoin Neo (NEOUSDT)
NEO against USDT closed at USDT 6.30, marking a -6.39%.
It is currently ranked 71st in the classic by capitalization
The signal forms near the low of the FTX case, we could see the break of the low for a further descent, but be careful with the risk calculation, given the laterality.
Below the chart of NEO with the signal detected by Lift-Off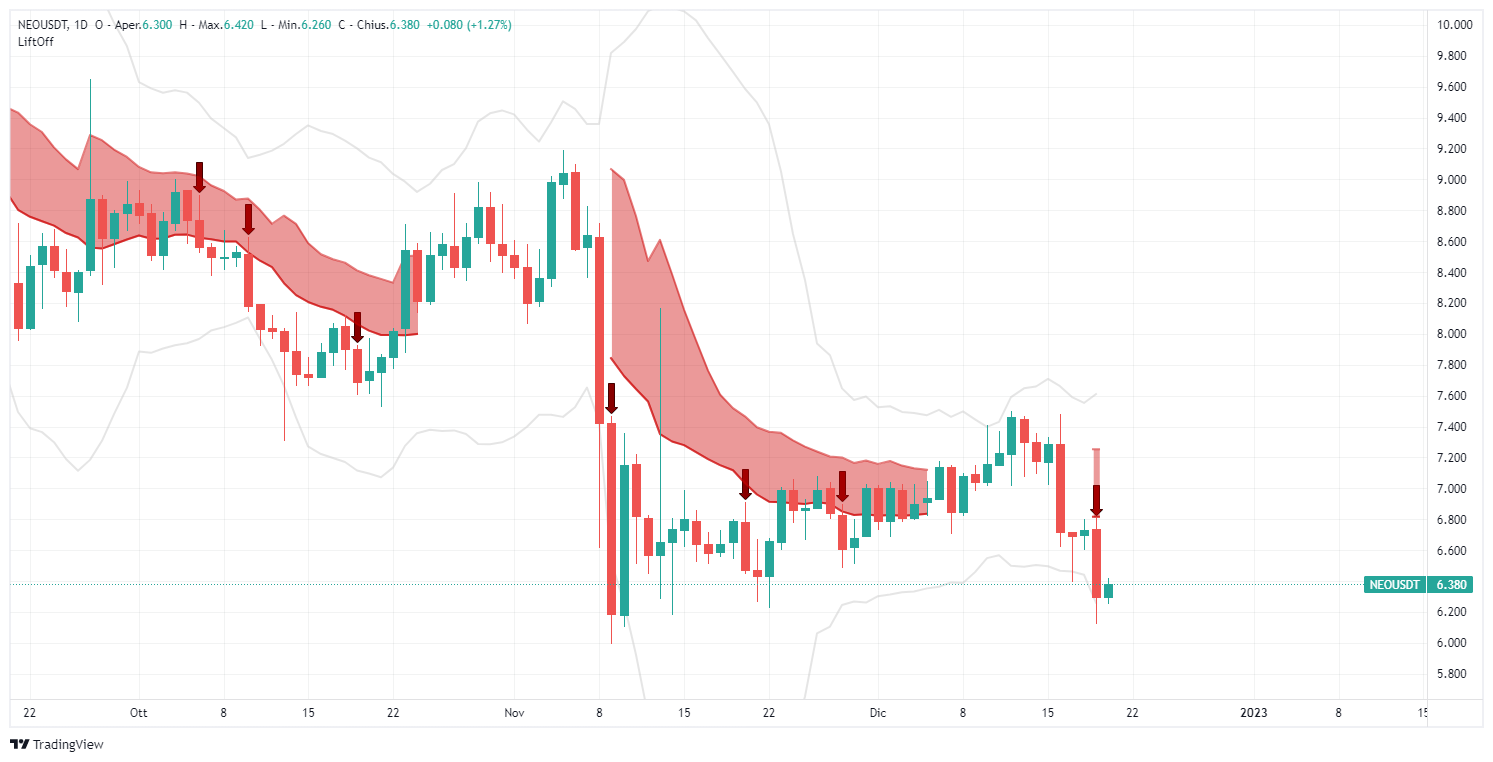 Two words about the NEO project:
[...]Neo describes itself as a "rapidly growing and developing" ecosystem that aims to become the foundation for the next generation of the Internet, a new economy in which payments, identities, and digitized assets come together.
Initially known as Antshares, this project was believed to be the first public blockchain in China when it was launched in February 2014. The open source platform was later renamed Neo three years later.
In addition to creating a worldwide community of developers who create new infrastructure for the network and lower barriers to entry, the team behind this project runs an EcoBoost initiative designed to encourage people to build decentralized apps and smart contracts on their blockchain.
It has often been compared to the Chinese version of the Ethereum network.[...]
Source: coinmarketcap.com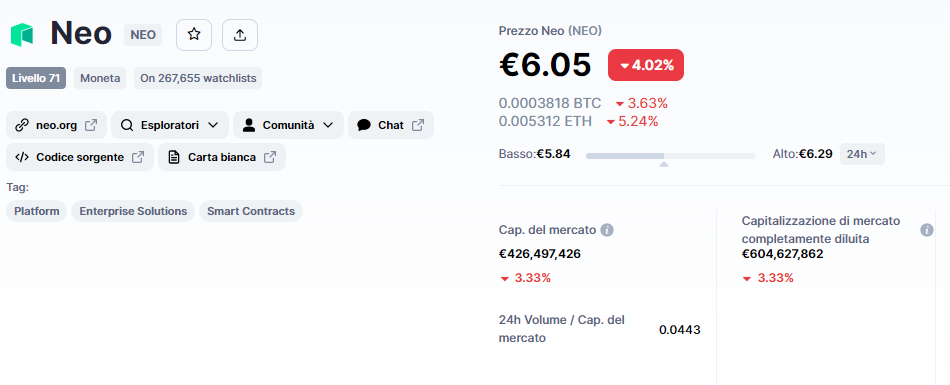 Signal board of December 20, 2022
SHORT - NEO- NEOUSDT
Input price: 6.30 USDT (or any price if not too far away)