SIGN UP NOW FOR FREE


Discover Forex, Stocks and Crypto trading signals with 79% to 89% accuracy
If you want to receive trading signals - like these in real time - register on the platform and buy the Pro version of LargeTrader.
SHORT S&P500 - SPX trading signal
Index Price Signals and Analysis
Good Morning Traders,
At the market close on December 28, Lift-Off proposes a SHORT trading signal on the US SP500 Index (Ticker: SPX) following data on pending contracts of Monthly Housing Sales for the month of November.
Below the chart of the SPX - with the signal detected by Lift-Off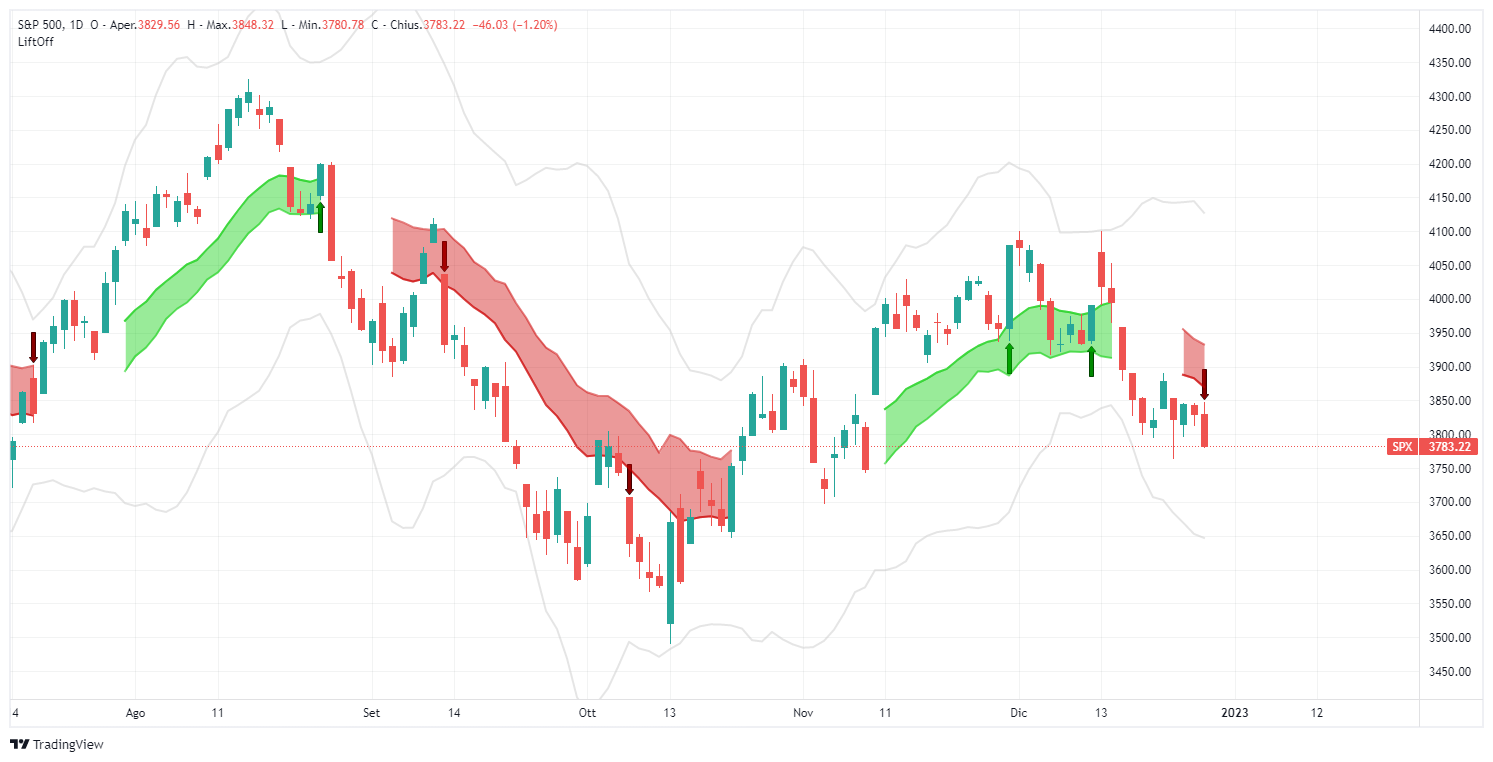 Description SP500 Index
The Standard and Poor's 500 Index is a capitalization-weighted index of 500 stocks. The index was created to measure the performance of the national economy through changes in the aggregate market value of 500 stocks representing major industries. The index was developed with a base level of 10 for the base period 1941-43.
Source: TradingView
Signal board December 29, 2022
SHORT- S&P500 Index - SPX
Input price: $3783 (and any price not too far away, even lower)
Important:
Remind that the signal has been chosen from those detected by the Lift-Off indicator, visible in the signals area, but the management of the operation will NOT be communicated.
We recommend managing the operations as shown during the professional courses on using the platform available at this link https://it.largetrader.com/eventi