SIGN UP NOW FOR FREE


Discover Forex, Stocks and Crypto trading signals with 79% to 89% accuracy
If you want to receive trading signals - like these in real time - register on the platform and buy the Pro version of LargeTrader.
Sterling/American dollar trading signal - GBPUSD
Forex Market Price Signals and Analysis
Good evening Traders,
At the close of the day yesterday, November 10, Lift-Off offers us a LONG trading signal on GBP/USD.
With the positive news of the US CPI, which suffers a YoY and MoM (year-on-year and month-on-month) decline)
Core CPI (YoY) (Oct) current 6.3% forecast 6.5% previous 6.6%
Core CPI (MoM) (Oct) current 0.3% forecast 0.5% previous 0.6%
CPI (YoY) (Oct) current 7.7% forecast 8.0% previous 8.2%
CPI (MoM) (Oct) current 0.4% forecast 0.6% previous 0.4%

Below chart of GBPUSD - with signal detected by Lift-Off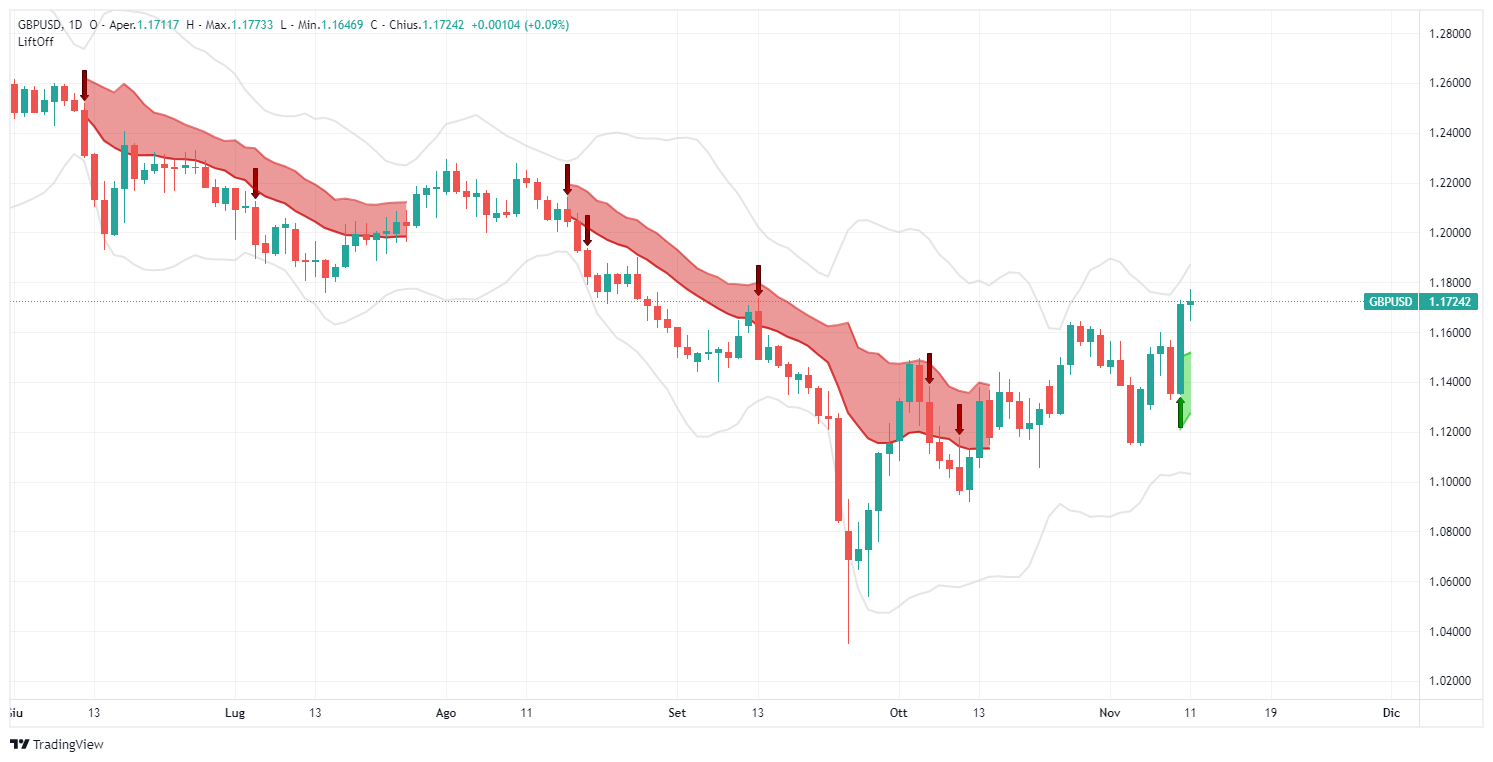 Given the correlation with the stock market with the USD, we could see a rise in the pound in the coming days
Signal Chart of November 11, 2022
LONG - GBP/USD
Input price: 1.1724 USD (current market price)
.