SIGN UP NOW FOR FREE


Discover Forex, Stocks and Crypto trading signals with 79% to 89% accuracy
If you want to receive trading signals - like these in real time - register on the platform and buy the Pro version of LargeTrader.
Sterling/American dollar trading signal - GBPUSD
Forex Market Price Signals and Analysis
Good Morning Traders,
With the close of April 3, Lift-Off confirms a LONG trading signal on GBPUSD.
An analysis of large traders' COT positions shows that bets on GBP are losing momentum and approaching neutrality. Positions on USD are also undergoing a correction and dropping toward 0 after reaching positive levels. This suggests that the market is becoming more cautious and less inclined to follow the bullish or bearish trends of these two currencies.
We are on an important high level, which if broken could cause the exchange rate to accelerate upward.

Below chart of GBPUSD - with signal detected by Lift-Off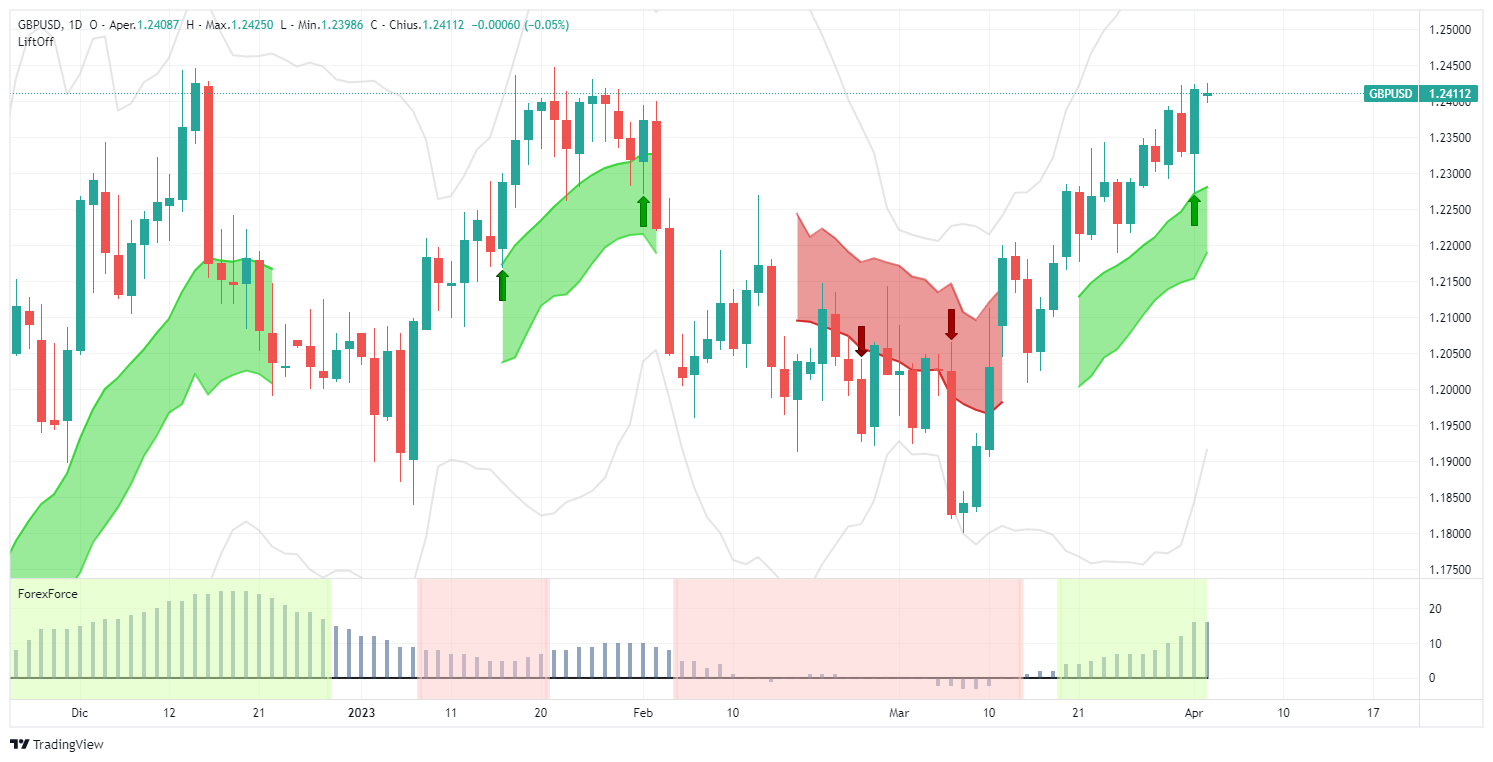 Signal Chart of April 03, 2023
LONG - GBPUSD
Input price: 1.24083 (current market price and valid any price that is not too far away)
Important:
Please note that the chosen signal has been identified from those detected by the Lift-Off indicator, which you can view in the "Signals" section of our website. However, we will NOT provide any guidance on how to handle the trade.
We recommend that you handle the trades as shown during our professional courses on using the platform, available at the following link: https://it.largetrader.com/eventi