SIGN UP NOW FOR FREE


Discover Forex, Stocks and Crypto trading signals with 79% to 89% accuracy
If you want to receive trading signals - like these in real time - register on the platform and buy the Pro version of LargeTrader.
Theta Network trading signal - THETAUSDT
Altcoin Price Signals and Analysis
Good Evening Traders,
Almost at the close of January 17, a Lift-Off, LONG trading signal formed on the altcoin Theta Network (THETAUSDT)
THETA against USDT closed at USDT 0.9620, marking a +5.02%.
It is currently ranked 49th in the classic by capitalization.
Below chart of Theta Network with the signal detected by Lift-Off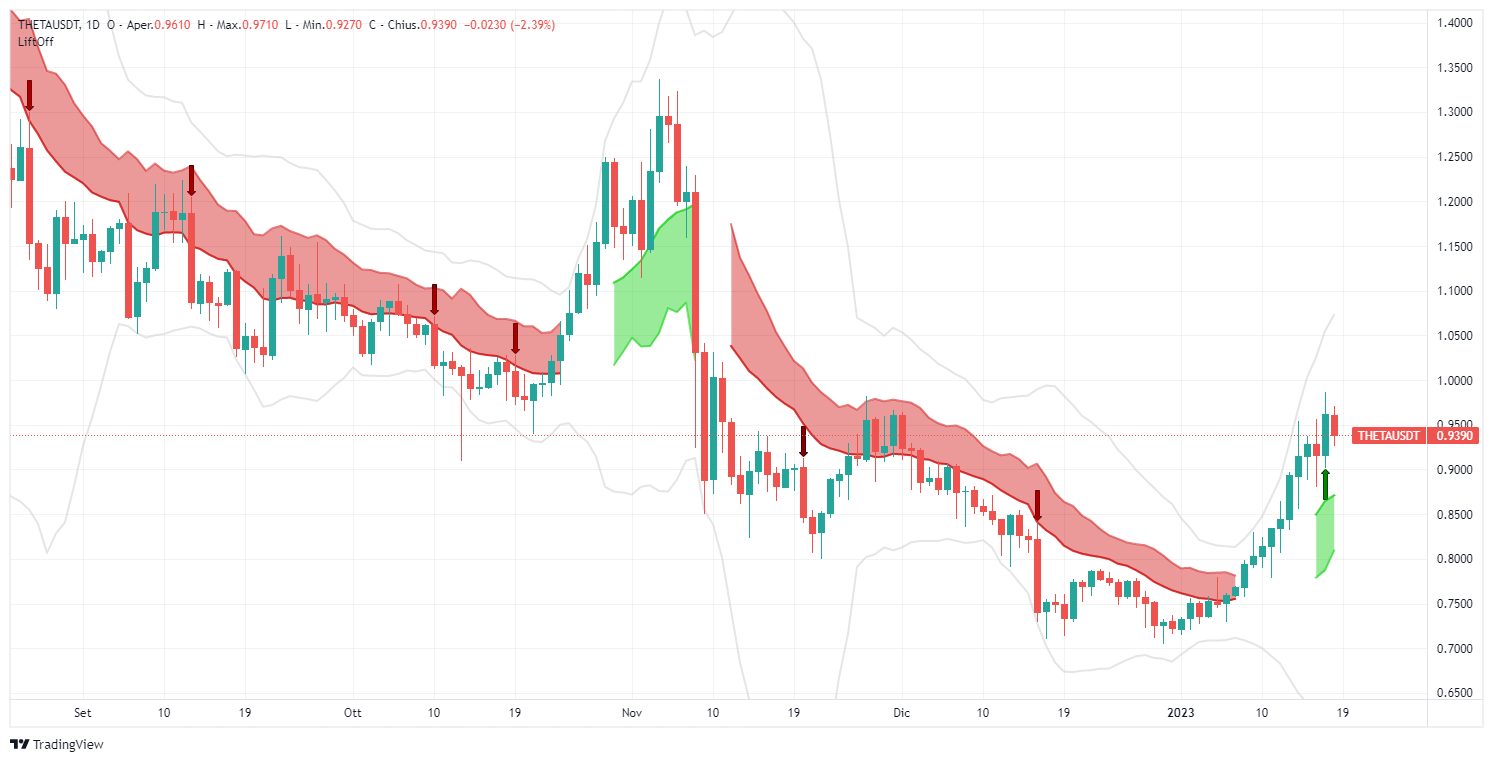 Two words about the Theta Network project:
[...]Theta (THETA) is a blockchain-based network specifically dedicated to video streaming. Launched in March 2019, the Theta mainnet operates as a decentralized network in which users share resources and content on a peer-to-peer (P2P) basis.
Theta features its own native cryptocurrency token, THETA, which performs various tasks within the network and is freely tradable on exchange markets.
The developers say the project aims to shake up the video streaming industry in its current form - centralization, poor infrastructure and high costs mean end users often end up with a poor experience. Likewise, content creators earn less revenue because of the barriers between them and end users.[...]
Source: coinmarketcap.com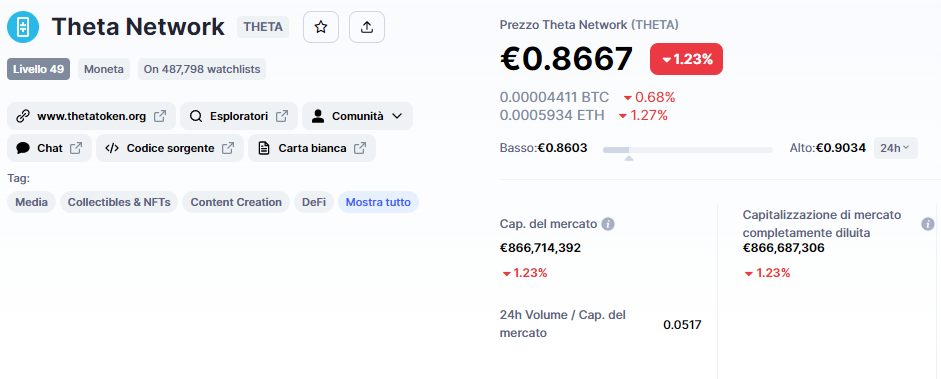 Signal board of January 18, 2023
LONG - THETA NETWORK - THETAUSDT
Input price: 0.9390 USDT (or any price if not too far away even beyond yesterday's closing price)
Important:
Please note that the chosen signal has been identified from those detected by the Lift-Off indicator, which you can view in the "Signals" section of our website. However, we will NOT provide any guidance on how to handle the trade.
We recommend that you handle the trades as shown during our professional courses on using the platform, available at the following link: https://it.largetrader.com/eventi