SIGN UP NOW FOR FREE


Discover Forex, Stocks and Crypto trading signals with 79% to 89% accuracy
If you want to receive trading signals - like these in real time - register on the platform and buy the Pro version of LargeTrader.
Trading signal SUSHISWAP - SUSHIUSDT
Altcoin Price Signals and Analysis
Good Morning Traders,
With yesterday's close on November 21, Lift-Off offers us a SHORT trading signal on the altcoin SUSHISWAP (SUSHIUSDT)
SUSHISWAP against USDT closed at $1.117, marking -4.69%.
SUSHISWAP is currently ranks 140th in the classic by capitalization
The signal is generated at a complicated time for the crypto market after the FTX fiasco, but SushiSwao is still within a large laterality that started in June, so the price will have to break an important support to accelerate.
Below chart of SUSHISWAP with the signal detected by Lift-Off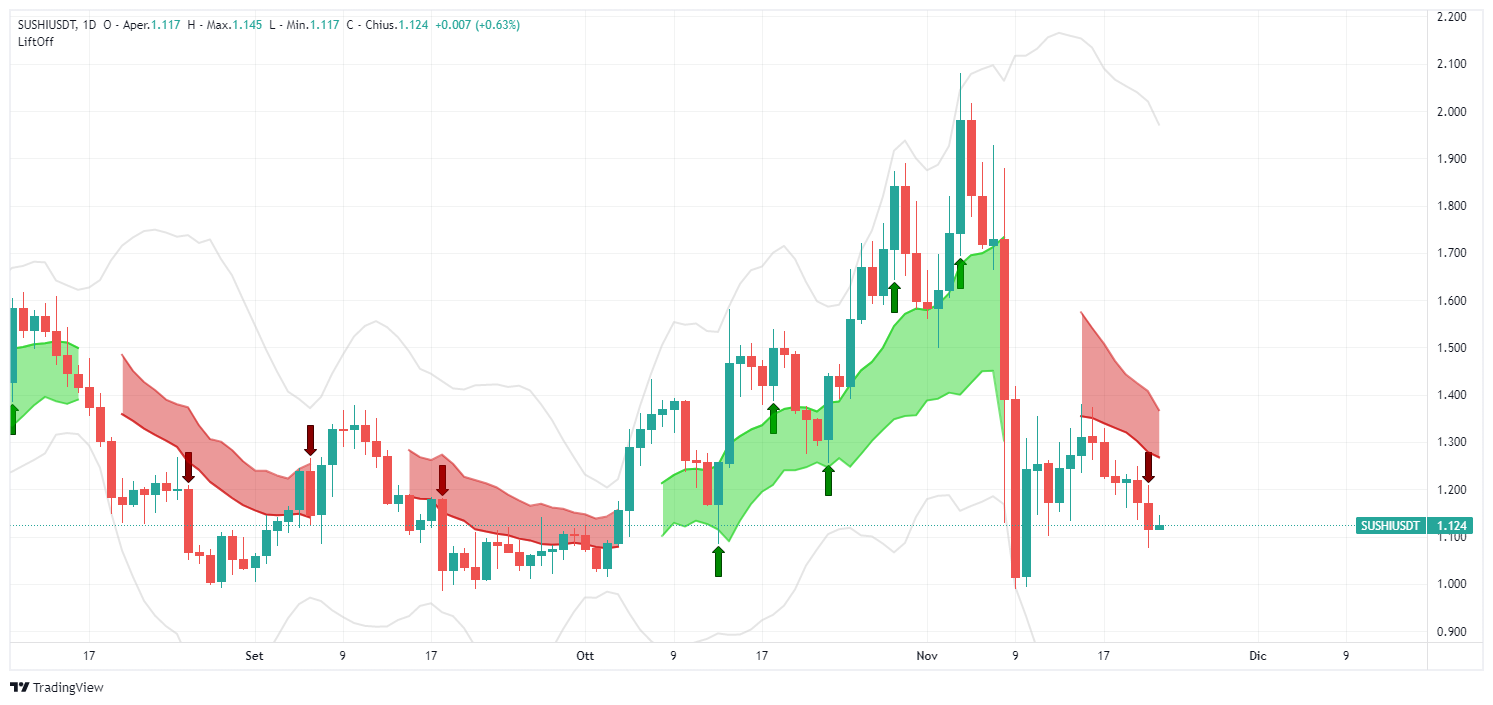 Two words about the SUSHISWAP project:
[...]SushiSwap (SUSHI) is an example of an automated market maker (AMM). An increasingly popular tool among cryptocurrency users, AMMs are decentralized exchanges that use smart contracts to create markets for any pair of tokens.
SushiSwap was launched in September 2020 as a fork of Uniswap, the AMM that became synonymous with the decentralized finance movement (DeFi) and the associated trading boom in DeFi tokens.
SushiSwap aims to diversify the AMM market and also add additional features that were not previously present on Uniswap, such as increased rewards for network participants via its own internal token, SUSHI[...]
Source: coinmarketcap.com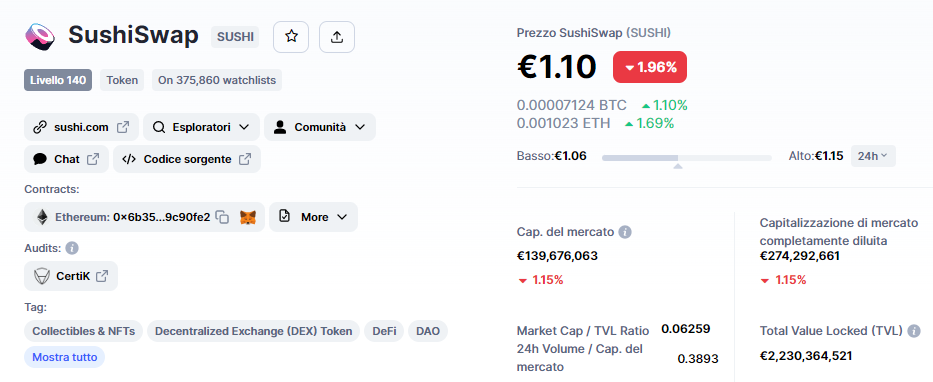 Signal board of November 21, 2022
SHORT- SUSHISWAP - SUSHIUSDT
Input price: 1.124 USDT (or any price if not too far away)
.